---
About The Speaker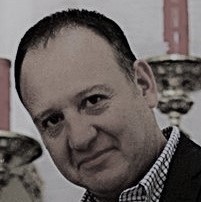 Miguel Nogueda
Director de Ventas, QIMA México
Miguel Nogueda lidera el equipo de ventas de QIMA México, sirviendo a clientes en México y Latinoamérica con un fuerte enfoque en resultados. Cuenta con más de 20 años de experiencia en comercio exterior, ventas y marketing, y fue el encargado de introducir la estrategia Previo en origen en todos los sectores del mercado mexicano hace más de 12 años con gran éxito. Al día de hoy, Previo en origen es el esquema de importación con mayor crecimiento en México y Latinoamérica.
---
About The Organization
QIMA is a leading provider of supply chain compliance solutions, that partners with brands, retailers and importers to secure, manage and optimize their global supply network.
QIMA has on-the-ground presence in 85 countries, combining industry-leading experts for onsite inspections, supplier audits and lab testing with a digital platform that brings accuracy, transparency and intelligence for quality and compliance data.
For all our clients in 120 countries who use the QIMA platform and benefit from 24/7 support in over 20 languages, QIMA is Your Eyes in the Supply Chaintm.